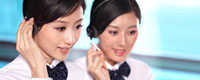 E-mail: wiremesh_making@aliyun.com
E-mail: info@myexpandedmetal.com



Details determine success or failure Attitude decides everything
●
American customers often indicate material thickness in Gauge,and gauge is different in millimeter for different material,how to convert? See our products category "material and gauge table".


●
How to judge the quality of the expanded metal products?
a. Spread on the ground,for flat surface,unwaved; b. Mesh aperture uniform size,up to customer request specification; c. No broken strand,no burr,no crack; d. Diagonal error criterion.


●
How to avoid the burr appearance of expanded metals?
a. Repair and grind the cutter blade,must be sharp;
b.In punching process should determine the momentum is vertical force,so as to ensure the punching smooth,does not affect the punch stamping effect;
c.Control the gap,it will decide the appearance of the expanded metals,if the gap is too narrow,then the metals in undershoot will under concave,it will also increase burrs;
d. In punching,metal plates must be placed on the flat bracket,so it will not cause the formation of burr.


●
How to cut/shear the expanded metal products?


While cut sheets or rolls into size,we should try the best to ensure its edge smooth
and bounded,avoid to break holes.


●
How to pack the expanded metal products in LCL?
At most time,client will not order a full container products,we must confirm the pallets rigid enough to guard the mesh. We often make press-wood cases to protect.