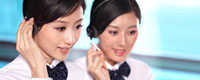 E-mail: wiremesh_making@aliyun.com
E-mail: info@myexpandedmetal.com



Product name : Aluminum Expanded Metal

Item : Aluminium Mesh-01

Material : Aluminium

Finish : Anodising

Colour : Silver

Hole Shape : Triangle,Diamond,Hexagonal,Fish scale
Details:
Aluminium Expanded Metal Mesh



Aluminum Expanded Metal is based on the original sheets of aluminum using the latest technology and the expansion of the cut is made more lightweight body and its net carrying capacity is strong. As society progresses, people pursue the demand for high quality of life have become stronger in the home improvement and renovation large walls will be used in such products.

Hope Shape:
The most popular shape is diamond,also can be hexagonal,round,triangle,fish scale,etc.

Application of the Aluminum Expanded Metal Mesh:
It is widely used in households,agriculture,construction,pharmaceutical,filtration,protection,pest control,house decoration,crafts,and other high-end speaker and so on.

Colours Available:


After the

anodic

oxidation treatment

, the color

options could be

blue,green

,yellow,

pink,red.

Surface Treatment:
Powder Coated Aluminium Expanded Mesh,PVC Coated Aluminium Expanded Metal,Anodized Aluminium Expanded Metal Mesh.


Welcome to inquire our Aluminum Expanded Metal Mesh by E-mail info@myexpandedmetal.com